Description
22 Years China Factory FIM Approved Fuel And Oil Resistant Custom Printed Kawasaki Motorcycle Mats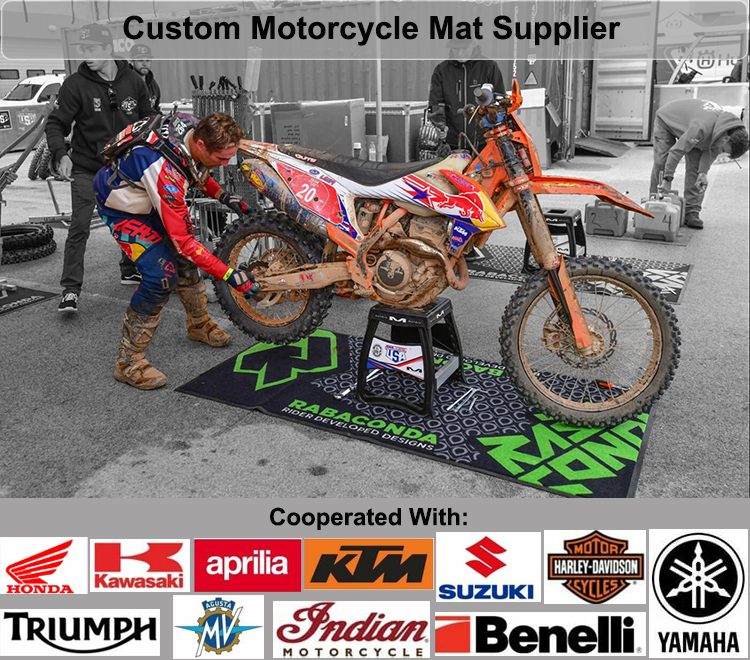 Any ACU/AMCA/FIM specifies when you're refueling your bike you MUST use an environmental mat, which should be as wide as the handlebars and as long as the bike. Over the years we have seen everything being used, from fast-food reception mats to offcuts of Grannies best Wilton carpet!
Treat your pride and joy dirtbike to the best environmental mat on the market, next time you drop that split link or washer you will thank us for it, spray it over with some bike cleaner and they jet wash up like new.
Our Motorcycle Mats benefits from:
● Meeting FIM & AMA environmental requirements
● Being oil, gas & chemical-resistant
● The great finishing touch to your rapid tire changer
● Stops your paddock sliding around on your workshop floor and keeps your levers all in one place with its rubberized backside
● Absorbant
● Washable
● Dimensions: 100 x 200cm or customized
MOQ: 1pc only, but we suggest ordering 5-10pcs at least to get a much better price.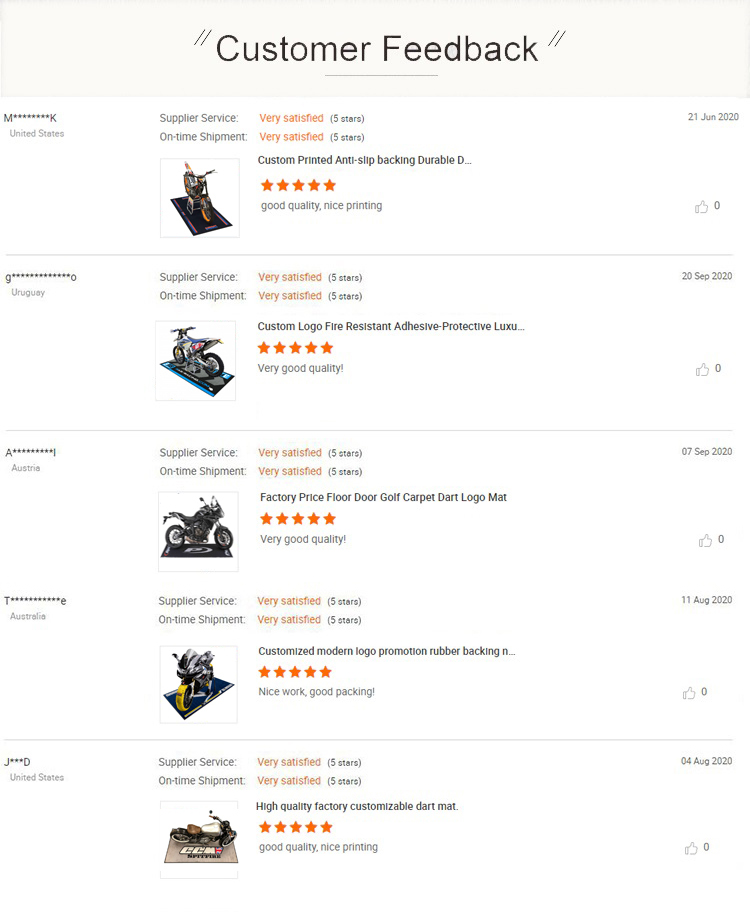 For more information please feel free to email: sales@haonest.com
[contact-form-7 id="9″ title="Request Here"]