Description
Amazon Best Sell Mx And Enduro FIM-Compliant Liquid-Proof Yamaha Bike Mat Garage Workshop Racing Pit Mat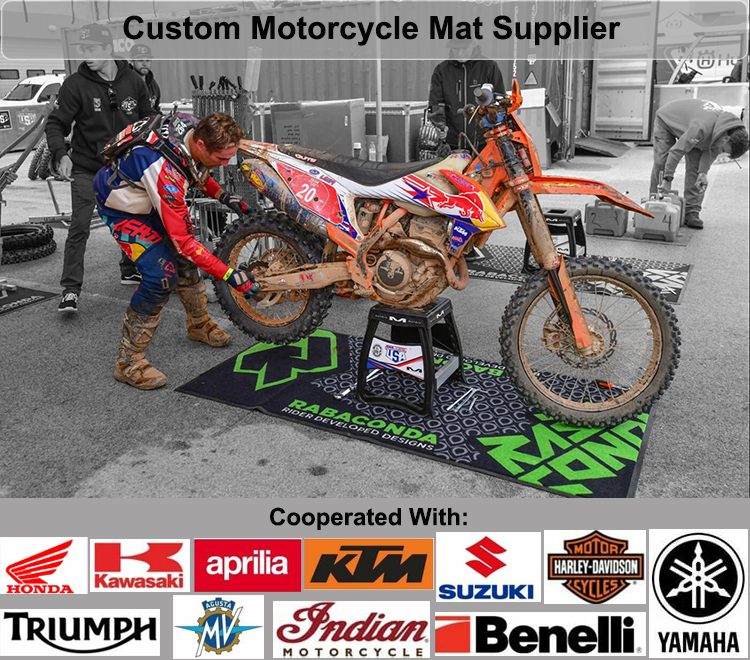 For race riders and mechanics alike: Our Environmental Bike Mat with FIM approval. Environmental requirements on and around race tracks are becoming more and more strict, and spilled oil or other vehicle fluids represent major soil and water pollutants. Many race organizations (motocross, drag racing, supermoto etc.) now introduced environmental mats to their official requirements and regulations, so it's necessary to design your own mat. The mat forms a barrier between the ground and the vehicle and absorbs any fluids, toxic or not, the vehicle may spill.
Our bike mat meets the minimum dimensions established by the FIM (Fédération Internationale de Motocyclisme – federation of International Motorcycling): 180x75cm. The quality is excellent, with 100% Polyamide pile and an oil, fuel and chemical resistant black PVC back material. The mat is fire-proof and extremely resistant against any weather conditions and wear. You can roll the mat for easy transportation; the mat is machine-washable at 30°C to preserve the bright colors.
You can live out your passion for racing AND be environmentally conscious! You can also use it in your garage, garden or backyard, or, if you have a professional workshop or bike store, as a great-looking carpet in your sales area.
Details:
measurements: 180x75cm
thickness: 5mm
weight: 3.4kg
absorption capacity: 3L/m²
machine-washable at 30°C
meets FIM requirements
MOQ: 1pc only, but we suggest ordering 5-10pcs at least to get a much better price.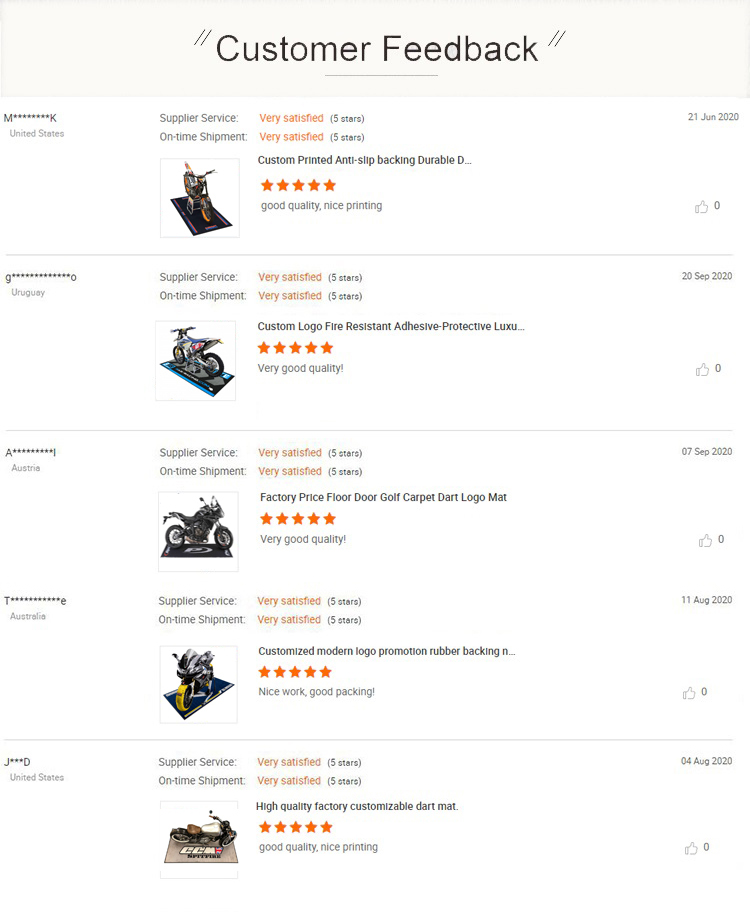 For more information please feel free to email: sales@haonest.com
[contact-form-7 id="9″ title="Request Here"]