Description
22 Years China Factory FFM Approved Oil And Gas Resistant Custom Printed Motorcycle Parking Mat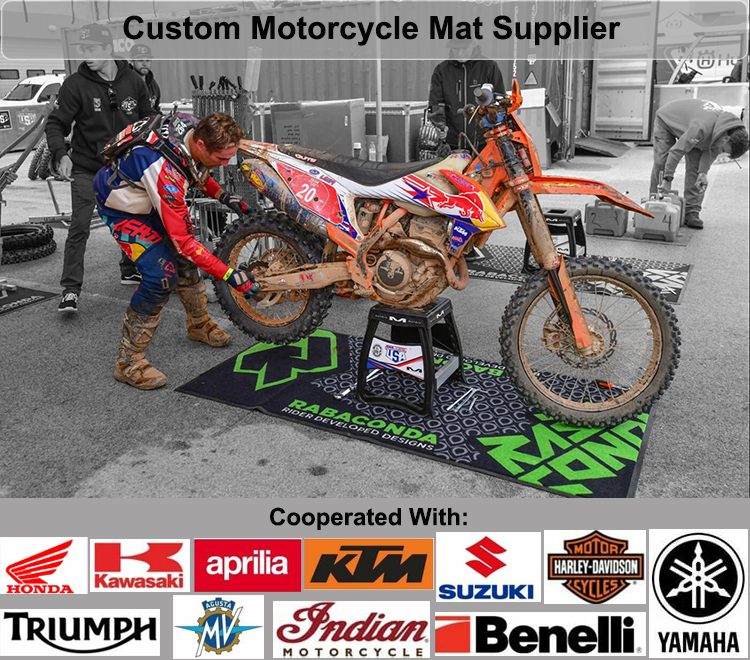 The first and official MX Offroad workshop mat is now available. Made of robust, liquid-impermeable and absorbent material, our mat is the perfect companion for the race track and a must for every workshop. No matter if oil change, air filter cleaning or tubeless conversion, the mat absorbs all liquids without problems and reliably protects the environment and workshop from dirt. A must-have for all racers and mechanics!
Your advantages:
FIM-compliant, a liquid-proof mat made of robust vinyl rubber
Particularly absorbent – easily absorbs more than 1 liter of liquid (oil, petrol, assembly paste, etc.)
Can be used as an environmental mat for motor racing
High-quality, durable, and stylish color print on nylon yarn
Total thickness 5mm, washable up to 30°C
Versatile use – for example as a foot mat in front of the transporter and to put on boots/knee pads in the dry.
MOQ: 1pc only, but we suggest ordering 5-10pcs at least to get a much better price.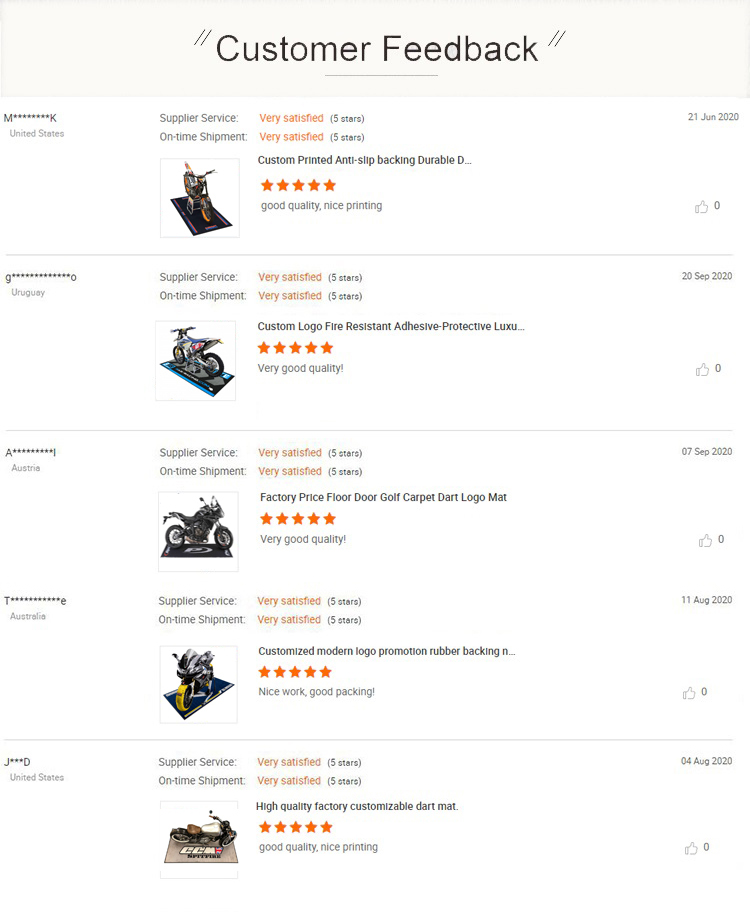 For more information please feel free to email: sales@haonest.com
[contact-form-7 id="9″ title="Request Here"]