Description
Motorcycle Spare Parts FIM/AMA Approved Oil Resistant Custom Printed Motorcycle Racing Mat Enviro Mat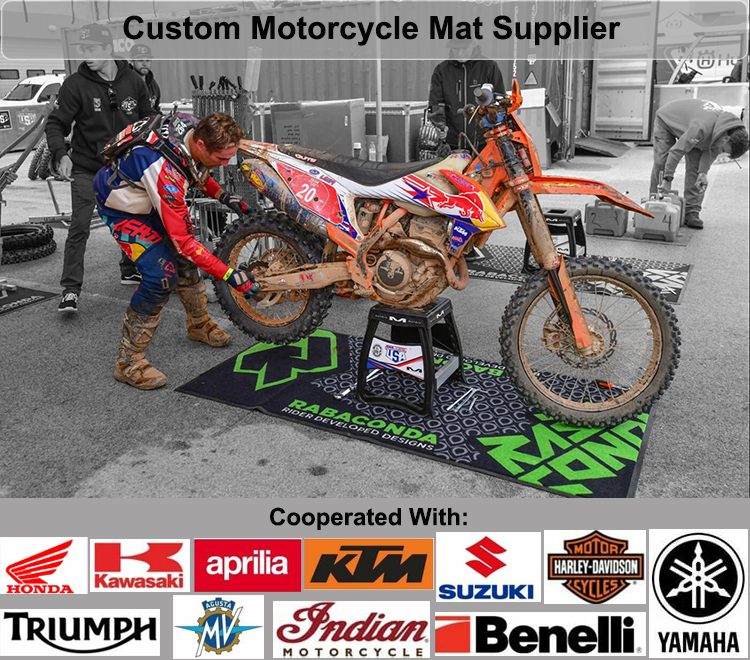 Now it is finally here! Custom Motorcycle Garage Mat/storage mat with a discreet design and extremely high quality.
Note This is a genuine premium rug, we have not skimped on the material. You will be able to use this rug for a long time.
Characteristics:
– TÜV-approved
– Meets the requirements set by FIM and SVEMO
– Washable at 30 degrees
– Long durability
– Extremely durable
– High absorbency
– Binder dust
– Protects against slipperiness
MOQ: 1pc only, but we suggest ordering 5-10pcs at least to get a much better price.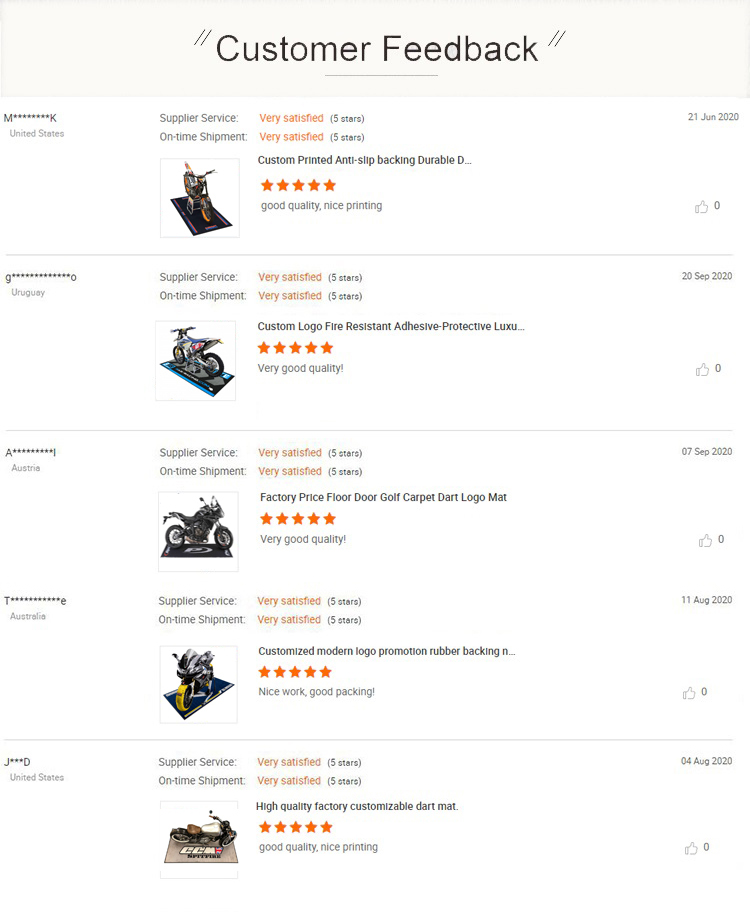 For more information please feel free to email: sales@haonest.com
[contact-form-7 id="9″ title="Request Here"]