Description
Carlberg Promotional Cocktail Custom Pub Beer Bar Mats and Personalised Rubber Bar Spill Mats With Logo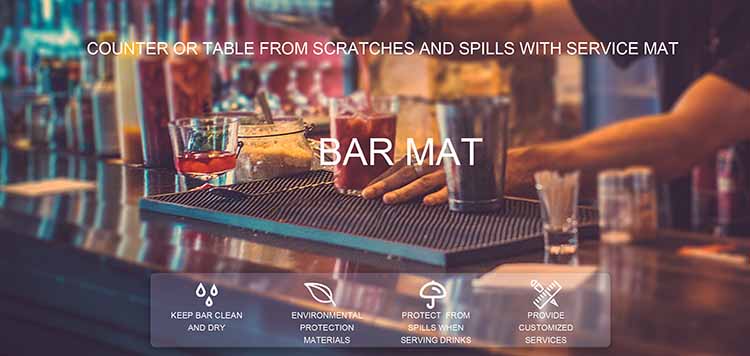 The PVC Bar Rail (or 'Hedgehog Mat') is the new generation of Bar Runner. This innovative product is molded to your bespoke design and is ultra-durable and easy to clean.
Busy bartenders and their employers can benefit from the installation of rubber bar matting to keep floors safe from slips and make the floor more comfortable to stand on.
PVC bar mats are heavy-duty, durable promotional products that have your logo molded onto the surface. Able to withstand high impact. Ideal for bar or store promotions!
Specifications:
SOFT PVC BAR MAT
Material: 100% environment PVC
Logo: embossed logo
Usage: Countertop
Custom shapes and sizes are available
Popular Size: 12.5″ x 3.5″ x 1/2″ , 24″ x 3.5″ x 1/2″,  17.5″ x 11.75″ x 1/4″ etc
Benefits:
Enhance your restaurant, cafe or bar
Keeps your countertop sanitary and dry
Easy to clean! Simply place in the dishwasher
Product Details: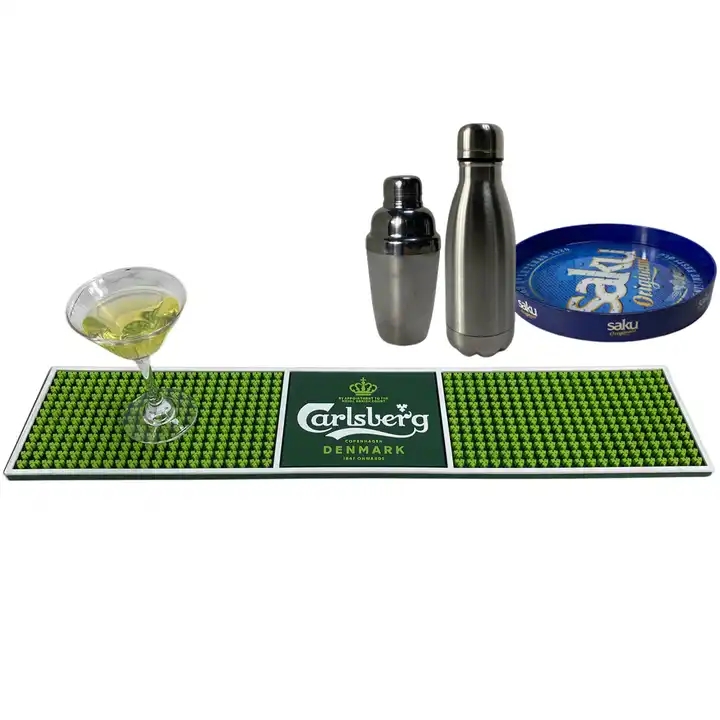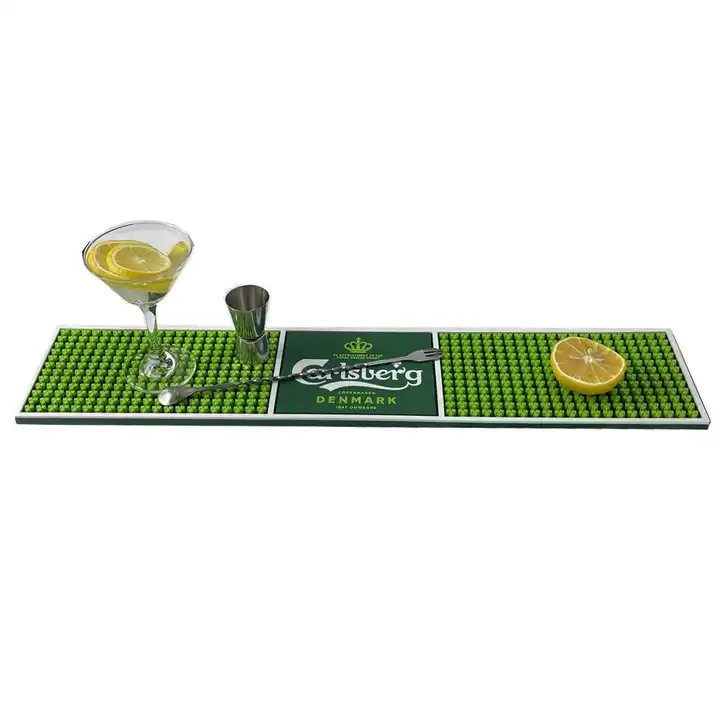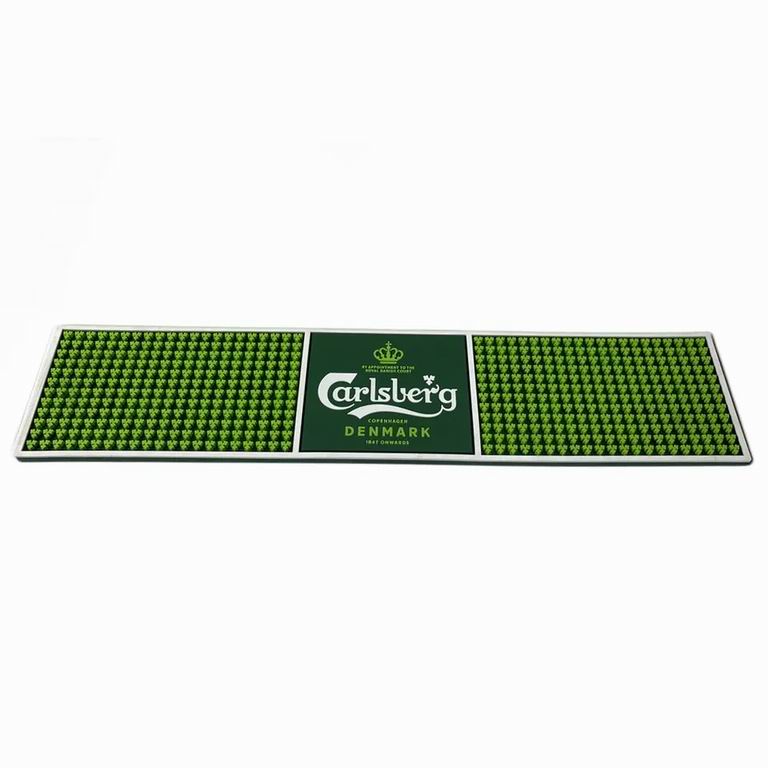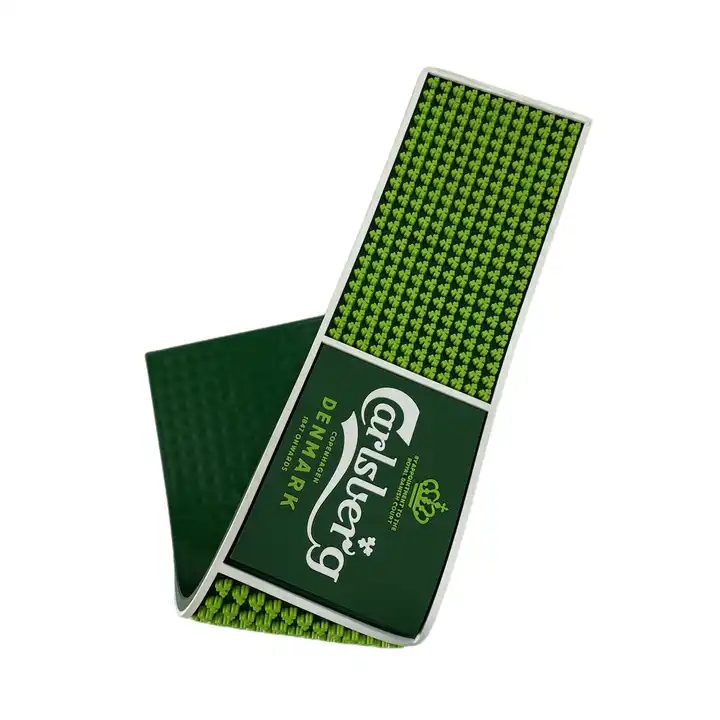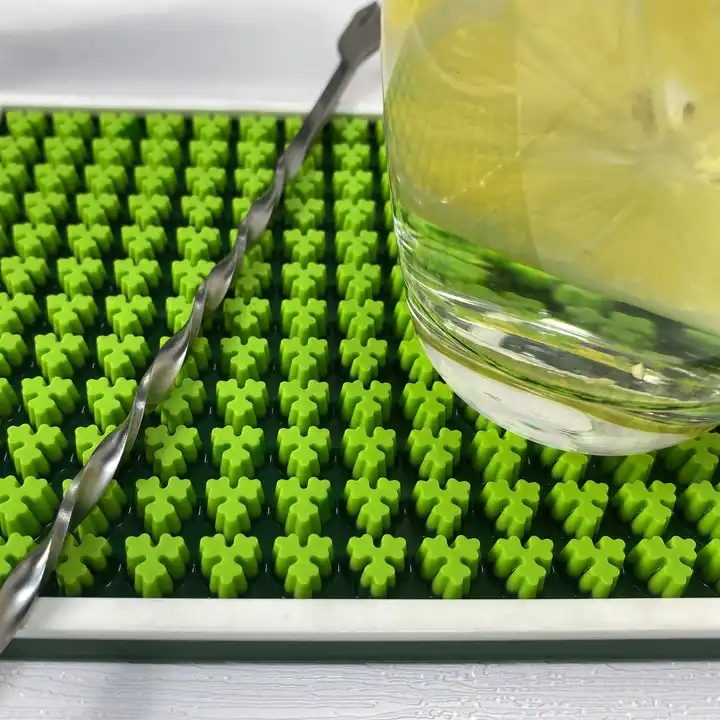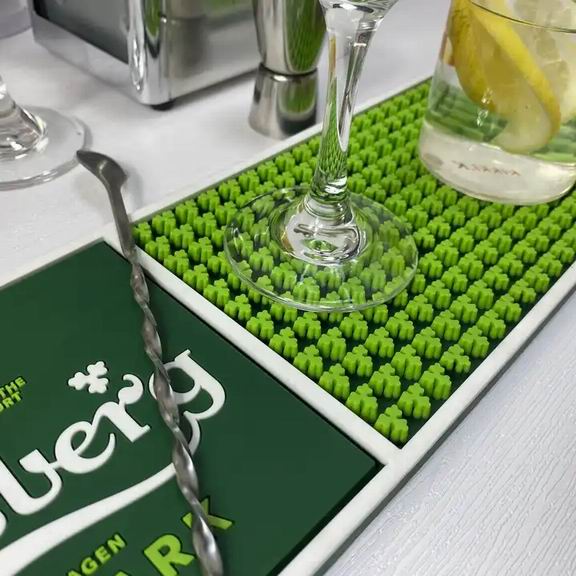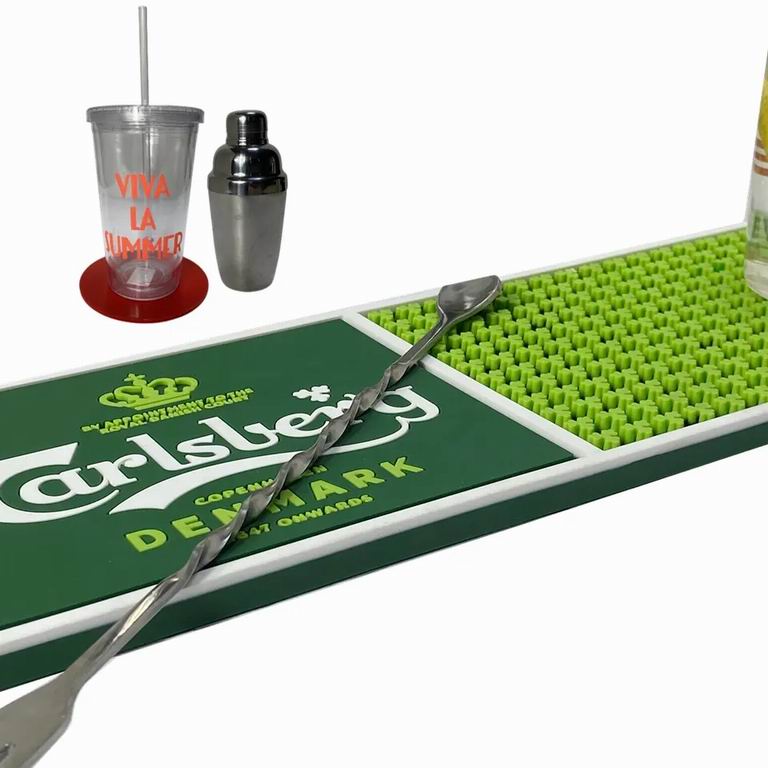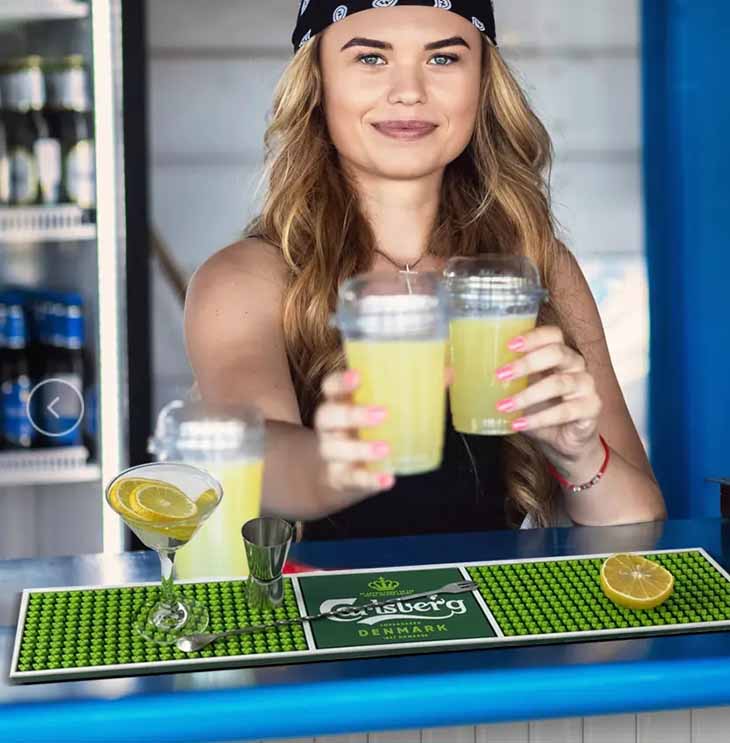 Patterns for Option, Customized are Welcome: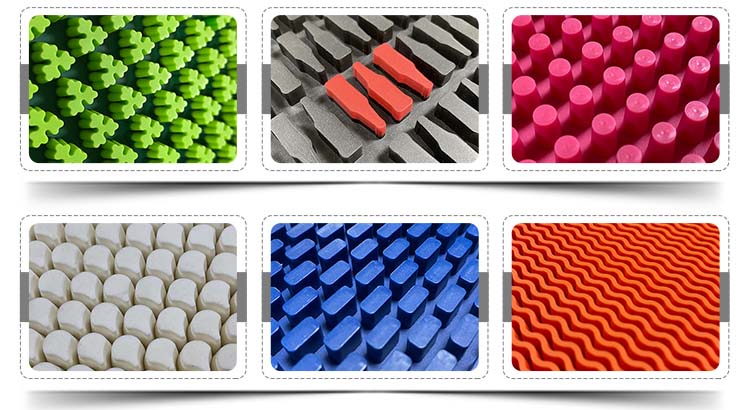 Custom Bar Mat Processing: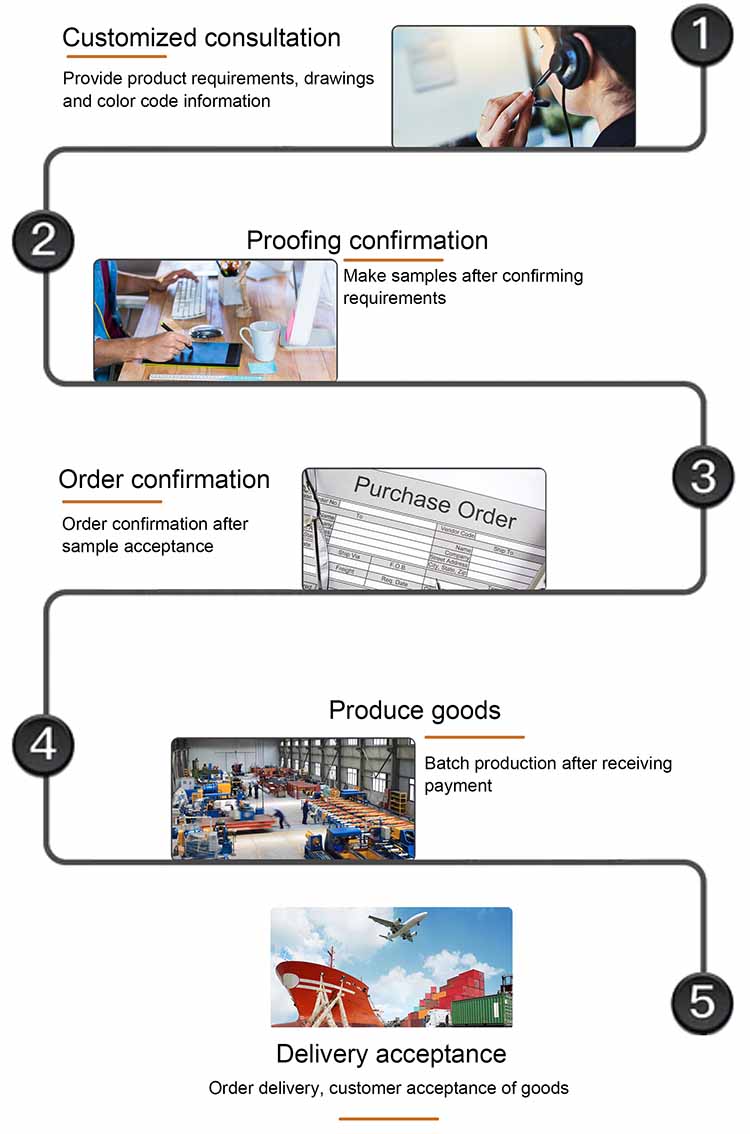 Company Information:
Cooperated Clients:

Company Photos:


Workshop Show:


Certificates:


For more information please feel free to email: sales@haonest.com
Keywords: Bar Mat, Pub Mats, Beer Mat, Barmat, Bar Runner, Rubber Bar Mats, Bar Matt, Bar Floor Mats, Rail Mat, Bar Mats For Glasses, Bar Runner Mat, Rubber Beer Mats, Cocktail Bar Mat, Bar Spill Mats, Pub Beer Mats, Bar Drip Mat, Vintage Bar Mats, Bar Spill Mats With Logos, Printed Beer Mats, Silicone Bar Mat, Bar Mat For Spills, Bar Counter Mats, Rubber Bar Runners, Bar Rail Mats, Bar Mats With Logos, Bar Top Mats, Bartender Mat, Bar Drink Mats, Vintage Beer Mats, Rubber Bar Spill Mat, Whiskey Bar Mats, Large Bar Mat, Black Bar Mat, Beer Bar Mats, Rubber Bar Floor Mats, Collecting Beer Mats, Bar Mat Shots, Cocktail Mats, Service Bar Mat, Collectable Beer Mats, Rangers Beer Mats, Traditional Pub Beer Mats, Bar Top Runners, Beer Runner Mats, Beer Mats For Home Bar, Glass Mats For Bar, Bar Mat Drink, Pub Bar Mats, Led Bar Mats, Bar Beer Mats, Photo Beer Mats, Beer Drip Mats, Bar Mats Wise Supply, Rubber Beer Runners, Rubber Drip Mat, Rubber Spill Mat, Rare Beer Mats, Bar Drying Mat, Spill Mat Bar, Blank Beer Mats, Small Bar Mat, Retro Beer Mats, Funny Beer Mats, Bar Table Mat, Home Bar Mat, Cool Bar Mats
[contact-form-7 id="9″ title="Request Here"]